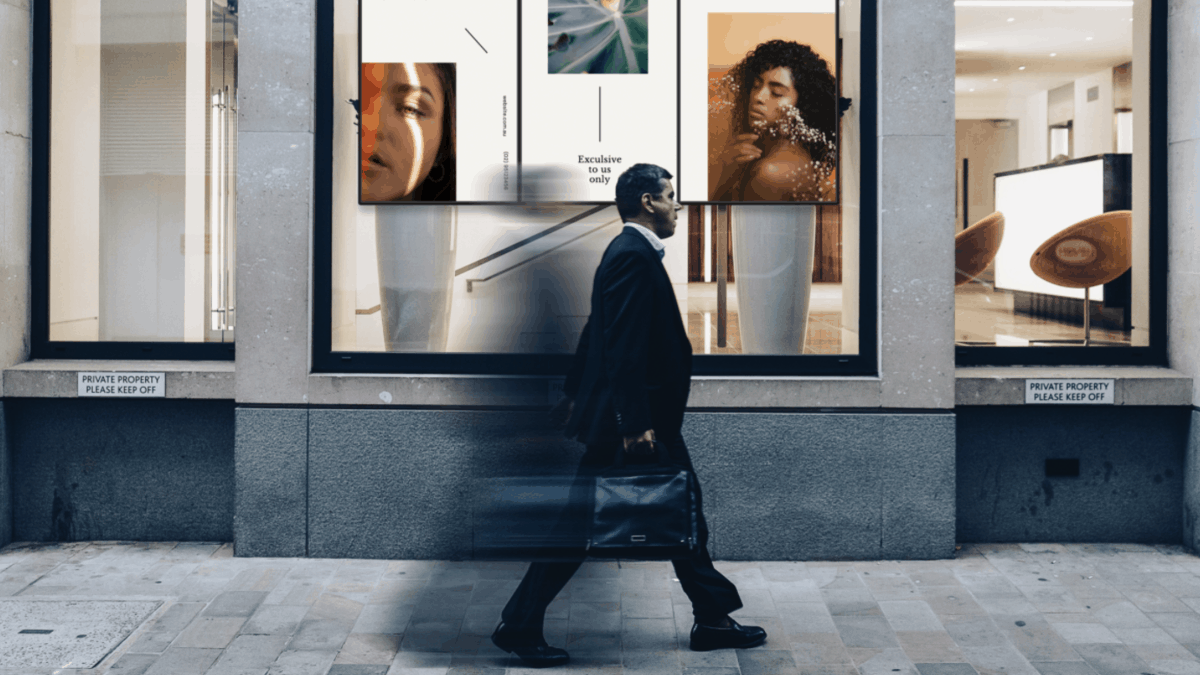 Brands are always searching for new ways to meet growing consumer demands as the business landscape continues to evolve rapidly.
Digital technology has shifted purchasing power to consumers, who now have instant access to information — and other global businesses selling the same product — at their fingertips.
Historically, businesses have used the in-person customer experience as a differentiator, but in a digital-first world, this level of personalisation and attentiveness has been difficult for many retailers to replicate.
Consumers' expectations are high, with 71 per cent expecting a personalised experience when shopping. Over the years, businesses have realised a personable brand is important in connecting with their customer base. For example, premium streetwear retailer and Shopify merchant Culture Kings, successfully transformed its online store to replicate the physical store atmosphere and experience Australian consumers have grown to love. One interesting way it does this is through a 'Shop the Look' page where the in-house team curates outfits on the web the way staff might make personal recommendations in-store.
Whether businesses use customisable mobile applications to meet consumer needs or integrate offline and online retail to create a more seamless shopping experience, the possibilities are endless.
The solutions to meet growing consumer demands
With a wide range of commerce tools available, brands are able to improve every aspect of the customer journey to meet consumer demands.
For instance, retailers can implement automated tools such as an AI-powered recommendation engine that registers customer behaviour and purchases or design smart fitting rooms to provide high-touch service for discerning shoppers. Other solutions, like a self-directed returns portal that provides real-time tracking information, allow for a simple and positive return experience.
In doing this, brands are able to maximise their opportunities to cross-sell and upsell products within their ecosystem, all while providing an enhanced customer experience.
Customising your online approach
Despite consumers valuing personalised online experiences, just 30 per cent are happy with the way Australian brands do it. This is where authenticity and a polished digital presence play vital roles in exceeding customer expectations. In attempting to deliver a personalised experience, many customers can feel as though a brand is trying to sell them unnecessary products or are left feeling frustrated with poor online customer service.
A quality brand seeks to meet consumers where they are — whether online, offline or on social media — allowing them to connect with a brand through multiple touchpoints. This involves consistency across social platforms as well as an enticing digital shopfront that appeals to your target audience, making it easier to convert 'window' shoppers into customers.
Created as a haven for music, sport and fashion lovers, Culture Kings successfully replicated its trademark in-store experience online, with what they're labelling as 'brand synergy'. By designing a tailored and exclusive experience just as impressive as in-store displays, Culture Kings was able to open four global online storefronts with 60 per cent of revenue coming from online.
Using technology to augment the physical experience has proven to be immensely beneficial to achieve a high-quality customer experience. Artificial intelligence (AI) is beginning to make big waves in customer experience, from AI-based chatbots to predictive analytics and data driven personalisation.
Similarly, the use of augmented reality (AR) has seen greater adoption by brands in mainstream markets. This is primarily thanks to social media apps, with Deloitte research suggesting that 75 per cent of the global population will be frequent AR users by 2025. AR features such as virtual product try-ons improve digital experiences by delivering real-time interactions with products they're looking to buy, resulting in less churn and better serving customer needs.
The value of in-store purchasing applications
Social media marketing continues to have massive ROI potential, but driving sales on social media still comes with its challenges ⁠ —one being getting followers to leave a social media app to make a purchase on an online store.
This is where social commerce integrations come into play, existing at the cross-section of eCommerce and social media. In basic terms, social commerce is when businesses, brands, and creators sell on sales channels located directly on their social media profiles or their followers' social media feeds.
In the past couple of years, social media platforms have developed tools like shoppable posts, on-site storefronts, and dedicated checkouts that allow users to discover new products, explore new brands and make purchases—all without ever leaving their social network. This creates less friction at checkout, drives engagement and easily accommodates the growing number of mobile shoppers.
Shoppers expect the ability to shop seamlessly, whether it's online or in-store, but according to Shopify, only 7 per cent of retailers offer a unified commerce experience by allowing a customer to "start the sale anywhere, finish the sale anywhere." The integration of offline and online retail made available through Point of Sale (POS) software and retail hardware have allowed merchants to provide seamless experiences across channels.
Shopify POS syncs inventory and prevents merchants from having to run separate Customer Relationship Management (CRM) platforms across online and in-store transactions, which builds rich customer profiles to create a unified commerce experience for retailers. This ultimately offers a reimagined point-of-sale, strengthening sales and optimising flexibility for retailers.
When it comes to evolving customer expectations, creating unforgettable experiences is one part of the winning formula for many retailers. With so much product information at their fingertips, shoppers are now calling the shots. As a result, retail brands have to get creative to keep up. Overall, using a digital-first approach to win over discerning shoppers helps brands leverage the power of online storefronts to accelerate sales and business growth.
Keep up to date with our stories on LinkedIn, Twitter, Facebook and Instagram.