In a culture that's often intimidated by death and dying, Jenny Briscoe-Hough is determined to approach things a little differently. For the last six years, she's worked tirelessly as the founder and CEO of Tender Funerals, a community venture with a vision of providing authentic and affordable funeral care to all Australians.
She admits, though, it's a leadership position she had never expected for herself.
"Primarily, I'm in community development, and when you're in this field, the whole idea is empowering others," she said. "So it's almost the opposite of leadership, it's actually taking a step back. I would say the community founded Tender and I was the driver."
Today, Tender Funerals helps thousands of bereaved families across Australia to have meaningful funerals which reflect the wishes of the person who has died, their family, and community – without having to shell out tens of thousands of dollars to do so.
The average cost of a Tender funeral is between $3,000 to $4,500, compared to bills anywhere between $5,000 to $10,000 from leading funeral providers.
But Jenny's message goes beyond making funerals affordable. It's a movement to change the culture around death and end-of-life by enabling conversations on rights and responsibilities, and enabling family and friends to have as much (or as little) hands-on involvement as they like.
Since beginning in Port Kembla on the NSW South Coast followed by a second location near Port Macquarie, Tender Funerals Australia is currently working with a further six communities to establish services (that operate as franchises) in Canberra, Far North Queensland, Newcastle, Perth, Tasmania and Western Sydney.
Creating meaningful yet affordable services
The idea for Tender Funerals was sparked in 2008 when Jenny found herself in the position of organising a funeral for her late mother.
"Even though I had attended many funerals through my 20 years or so in community development, I hadn't had to focus on the details and costs before. Then when my mother died, we washed the flowers ourselves, drove ourselves there, we even owned our own burial plot, and we still got a bill of around $10,000," she recalled.
She still remembers how her mother's memorial card had the funeral company's advertising at the bottom.
Jenny elaborated, "My mother had an estate, she had a property, so we were able to cover these costs. But because I was working in a community, I suddenly found myself wondering how others might be able to afford something like this."
Tender Funerals aims to empower individuals as they go through this already difficult process.
"They can be as involved as they want, from transporting the body to washing and dressing the body, to putting the person in the coffin. The idea is to empower people with information while giving them choices. Some might say 'I know what I want to do' and then, after some thought, come back to us and say 'actually, can we do this instead?'
"It's an evolving and transparent process. You can have the most traditional funeral in the world or you can have something entirely unique to you. But when you're given a one-size-fits-all funeral package by a provider, it's not so helpful."
READ MORE: Founder Friday with Jacqui Bull: transforming Australia's staffing market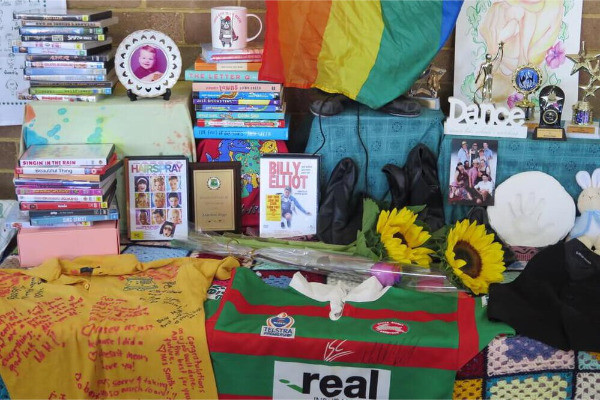 Jenny highlights an instance when Tender Funerals' personalised, special touch was simply a family photo.
"We had a funeral once for a young man, and all he had wanted was a family photo, but they could never get the family together. So they took a photo at the funeral, we printed it out, and put it in the coffin," she said.
Other instances have included simple ceremonies in people's backyards.
"Anything could be a funeral ceremony, it depends on the intention you bring with it," Jenny added.
The initial challenges
However, it wasn't an easy road getting Tender Funerals off the ground. The biggest challenge was "to get people to understand what we're trying to do."
"For years, I was applying for grants and getting knocked back. Then one day, my friend and artist Lynette Wallworth said to me 'we're going to have to make a film and show them,'" Jenny explained.
"It's very hard to describe in words what happens when you put your hands on the body of a person you love, and every cell in your body understands that person has died."
The resulting documentary Tender, released in 2013, shared the stories of community-based funerals (including the death of their community centre's former caretaker) to powerfully demonstrate their message onscreen.
Tender Funerals was able to secure funding from Social Enterprise Finance Australia (SEFA) and the Vincent Fairfax Foundation. Their model, they say, is made viable by families able to pay full price at Tender Funerals and further support from community donations.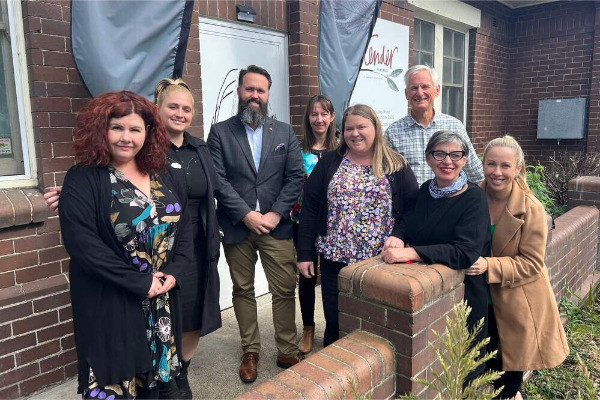 Changing the culture around death
"An important thing that Tender does for people is that it wakes up something inside of them, the knowledge that they are going to die," Jenny observed. "Now of course, some funeral days are really tragic and really sad. But it also helps us realise that this life is limited.
"When planning these services, we ask people, 'are you religious?' And if they say no, we do follow up with 'do you have a spiritual practice?' and often the answer is yes, because each person has different things that connects them to their soul."
Some of the people who visit Tender Funerals have recently experienced the death of a loved one. However, as Jenny notes, there have also been individuals who want to be proactive about their end-of-life.
"Sometimes we have people ring up, saying they want to have this conversation with their children, but the children don't want to have it. There's still a reluctance around this," she stated.
"But we say that you can change the culture with just one funeral. People might first come to Tender and not have a clue what to do, but unfortunately if they have to come again, they're able to say 'I know what I'm doing.' We're empowering them with information."
Keep up to date with our stories on LinkedIn, Twitter, Facebook and Instagram.
READ MORE: Founder Friday with Liz Agresta: the secrets to building a $15m beauty empire