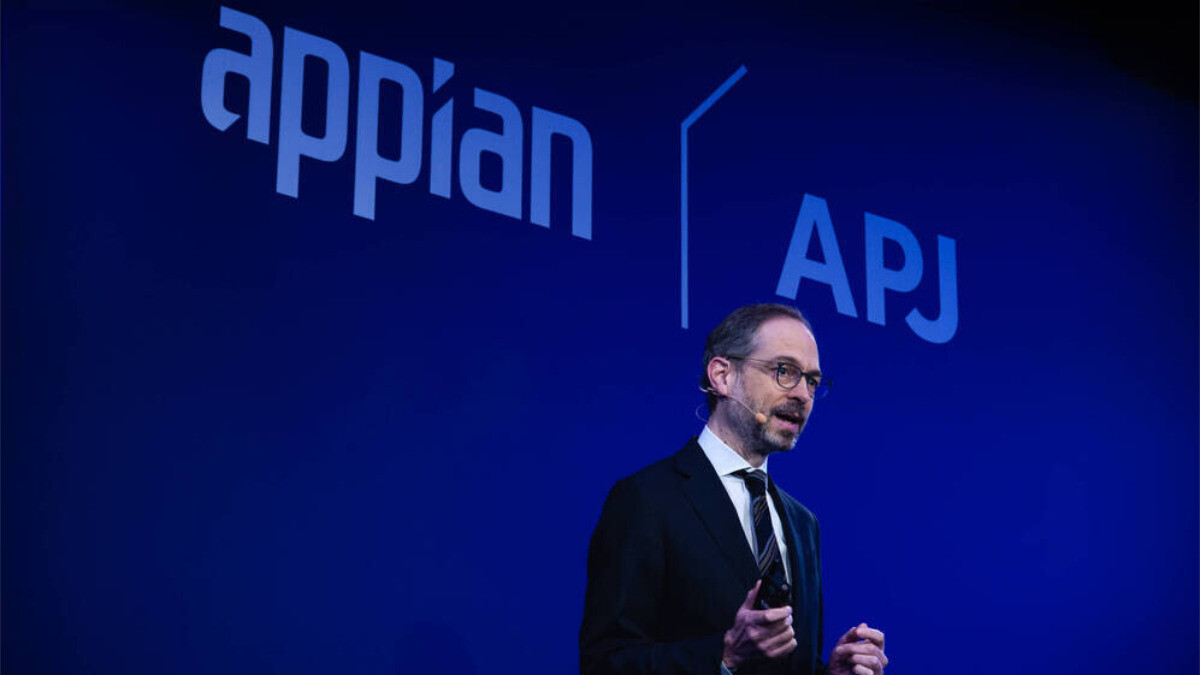 According to Matt Calkins, Founder and CEO of Appian, COVID-19 catalysed organisations around the globe to rapidly adapt to exogenous change.
While the pandemic provided the impetus for businesses to fast-track their digital transformation, Calkins believes that companies now need to combine convergence with agility to create successful digital outcomes.
Dynamic Business spoke to Calkins when he recently visited Sydney for Appian's 2022 Annual Conference for the Asia Pacific region, the first to be held in person in three years.
The pandemic created a new landscape that businesses had to master and keep up with to survive. We asked Calkins about the challenges businesses faced during that time.
"They were forced to adapt to all sorts of changes," explains Calkins. "Not just customer buying patterns being different, but supply chains being different, employee work patterns being different, regulations being different, competitive situations being different, and government being involved in ways they hadn't expected.
"So, speed of change became very important. And in the past, when businesses adapted to change, they made a new silo. And when you have more urgent problems, you just hit them with more individual solutions.
"If we survived the pandemic as an organisation, we survived it by creating more silos, and we enhanced our ability to create them because we became more agile. It's like the theme of the last few years. You have to be agile. And what agile has meant is as soon as you have a problem, hit it with a silo."
The danger of silos
Calkins says that, unfortunately, this resulted in an accelerated sense of disunity across many enterprises.
"Applications are not unified because they were made in haste to rescue us from a problem," he says. "And data is even less unified because it tends to exist within the boundary of its own silo. And there was certainly no time to connect data from here to an application over there. We didn't do much of that. Instead, we collected and utilised contained silos of data.
"I think we're going to move naturally, evolve from a focus on agility, which is now table stakes. You simply must have agility. That's digital transformation. We're going to go beyond that. And now we need convergence.
"We need to behave intelligently and in a co-coordinated fashion across all of our technologies, applications, and data repositories, and we need to make them into one big brain instead of many little brains."
Don't blame the innovators
Calkins is quick to defend the IT departments that enabled business survival during the pandemic.
"IT should be recognised as heroic for how it helped the worldwide business survive the pandemic," he says. "In fact, not enough has been written about this. I don't understand why we haven't all said IT should be at the top table. What they've done is so essential.
"Innovation always involves one misstep for every two proper steps. So, it isn't the fault of innovative organisations that some things go wrong.
"I say all that partly to defend the innovators and say, 'Hey, we really didn't have a choice. They simply had to keep up.'"
The power of a unified data model
Calkins backs companies that combine the convergence of technologies in low code and the convergence of data with what's known as a data fabric to win the digital race. Data fabric is a relatively new term that means connecting data that exists in a dispersed fashion across your enterprise so that it can be treated as if it were local data, even though it is remote.
"So, you connect to your data fabric as if it is your local database, but it happens to reach out to all the other local databases and bring that data into your awareness so that you can tap into it, use it, even write to it from your local operation," he says. "So, it's a way, first of all, of admitting that data is not going to be in the same place anytime soon.
"It's going to be dispersed, your data, but you're going to have a unified data model. Dispersed data, unified model, and that unified model is going to make it so that your data appears remote and works like it's remote even though it's not remote to any given application."
Calkins explains that a unified data model results in improved customer outcomes as well as productivity gains.
"Customer experience is about treating the customer the way a human would have treated them in the old days of a corner store. You greet them when they come in and provide what they want. And that's the kind of experience people prefer; where the corporation seems intelligent instead of robotic, sympathetic instead of optimising.
"To do that, we need to know something about the customer when we encounter them, or we are nothing but a machine. And so, the way you do that is to take the information from wherever you may have stored it pertinent to that customer and know it when you meet the customer."
Transforming through innovation
Calkins is unashamedly enthusiastic about Australia's vibrancy.
When asked about the Australian market, he reflects, "It's one of the fastest growing operations in the world for us. Our community has exploded over the past year. It's up 422 per cent. Our ACV, which is at annualised contract value, is up by more than 150 per cent."
He mentions two Australian companies that have partnered with Appian.
"We work with Pepper Money, and they'll tell you pretty quickly if you can get a loan against an asset. You just enter some information, and a third of the time, they'll tell you whether you can have a loan within a single minute.
"It's all digital. And because they've automated their processes behind the scenes, you type a few things into the web, and while you're still on the line, they can tell you.
"They're doing that with our technology. So, that's a cool example of somebody doing it right with digital transformation. Dealing with a lender is typically a frustrating and extended experience. Even worse the fact that you generally need the money. So, it's great that they're able to move at the speed that people would like to move."
Australian internet and mobile service provider, Belong, is another Appian client. Calkins says Belong worked with Appian to track down fraud in their system, a project that saved the company a million dollars.
Leading Australian corporations, including Minter Ellison, AGL, Bendigo Bank, NBN and Westpac, shared how they use Appian's unified low-code platform at the APJ 2022 conference.
Calkins says that Appian is a pioneer in this process automation market. "We were the first to go public in this market. We've been at it for five and a half years as a public firm, 23 years overall. We are committed to being the best, and what I mean by that is top customer outcomes."
What lies ahead
Calkins predicts tough times ahead for the global economy. While he says that Australia will experience some inflationary pressures, he is hopeful the country will fare better in the coming downturn than Europe or the United States, which he believes will experience a sharp recession.
Calkins identifies several issues Australian businesses should consider when implementing their digital strategy.
"Cost savings are especially important in a moment of economic turbulence. It's going to be essential for businesses to spend the money they spend well. There will be a lot of focus on ROI."
He predicts that over the next year, there will be some careful retrenchment around which programs are successful and which are not worth the investment.
"I don't think you'll see things thrown out because, ironically, it takes an investment to throw away a system. And in a recession, people are reluctant to make that investment. So, if even getting rid of an old system will save you money, it costs you first."
Calkins predicts that more conservative decision makers will dominate in the short term.
"They're going to be looking for proof that money will be saved, and they'll be disinclined to do speculative things."
Creating a corporate culture that encourages innovation is another consideration for forward-thinking leaders.
"I think digital transformation is becoming so essential to an organisation that every organisation must do it. So, I ask, does this mean that some leaders are incapable of leading in the modern age? Are there some personality types that simply can't cope with a world in which digital transformation is necessary? My guess is that if there are any, there won't be any for long.
"In a few years, things go from speculative and risky to simply necessary, and anyone who wants to run an organisation is just going to have to get their arms around it."
Calkins envisages significant changes to the digital landscape in the next five to 10 years.
"I think technology like this will empower more regular people to be developers and collaborators with computers. So, this is an exciting trend for elevating people."
"And more organisations will use technology like the data fabric and the unification of behaviour and information, so it responds in a more human way. Organisations will be more human, and humans will be more powerful."
Keep up to date with our stories on LinkedIn, Twitter, Facebook and Instagram.