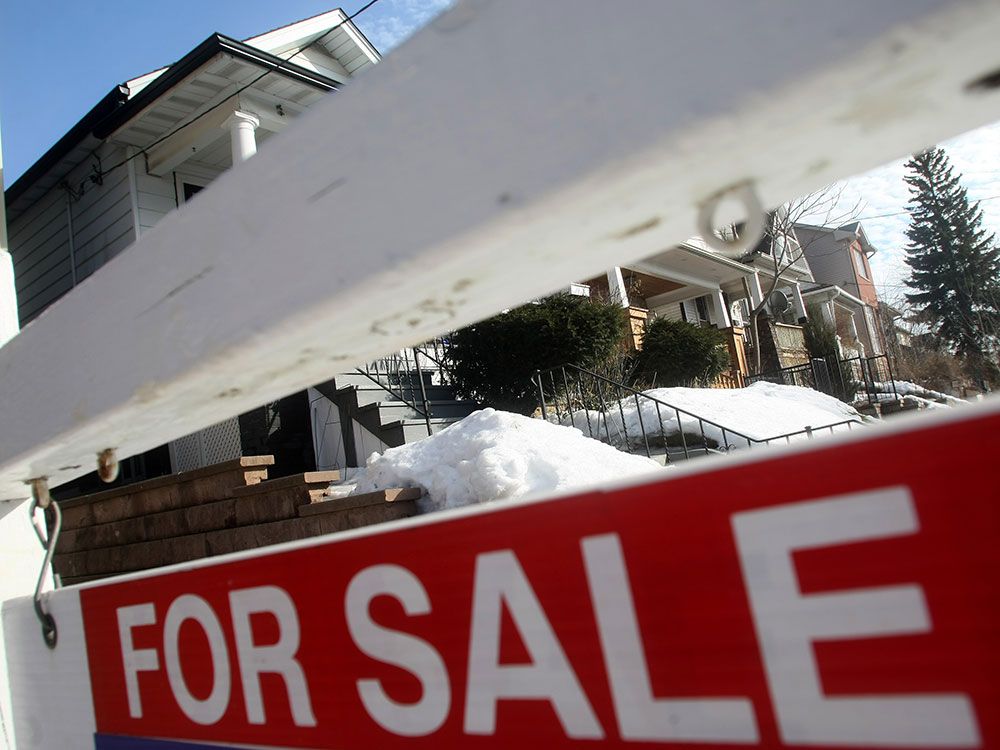 Article content
Rising interest rates continued to hit the Greater Toronto Area real estate market in January as the composite benchmark price tumbled 14.2 per cent and home sales fell 44.6 per cent from the same month a year ago.
Article content
On a month-over-month basis, figures released by the Toronto Regional Real Estate Board on Feb. 3 show the GTA's composite benchmark price fell by 0.23 per cent to $1,078,900 from $1,081,400 a month earlier while the average price of homes sold dropped to $1,066,668 from $1,099,125. Property sales barely moved in January 2023 compared to December 2022 with 3,110 and 3,100 sales reported, respectively – an increase of 0.32 per cent month over month.
Article content
New listings, meanwhile, were down 3.69 per cent to 7,688 from 7,983 in January 2022. The board noted that although the Bank of Canada's overnight rate increased in January, longer term interest rates have declined, suggesting some relief may be in store when it comes to affordability.
Article content
Along with changing borrowing trends, Mercer believes that interest rate hikes are likely on hold for the foreseeable future, something that could stoke demand.
"The Bank of Canada has suggested that we're going to see no further rate hikes as we move through 2023," Mercer said in an interview. "I think it may prompt some homebuyers who are kind of on the sidelines waiting to see which direction things are gonna go to start moving back into the marketplace, particularly in the second half of this year."
While January's rate hike means that current variable rate holders will be coughing up more money each month, the BoC's decision to pause could mean mortgage rates have peaked, Mercer said.
"I think more importantly, when you think about the market over the medium to long term, it does signal that your rate hikes are going to be at least on pause or perhaps even done for this cycle," Mercer said. "You're actually starting to see your medium-term rates and five-year fixed mortgages start to trend lower and so I think from a homebuyer's perspective, it gives them a little bit more certainty about where borrowing costs are going to be."
TRREB's data shows that the largest year-over-year sales decline occurred in the condominium sector at 52.7 per cent from a year ago. At the same time, detached homes saw the largest average price decline — dropping 23 per cent since January 2022.
None of the housing types recorded by TRREB saw gains in sales or average prices over the month of January 2023.
• Email: shcampbell@postmedia.com