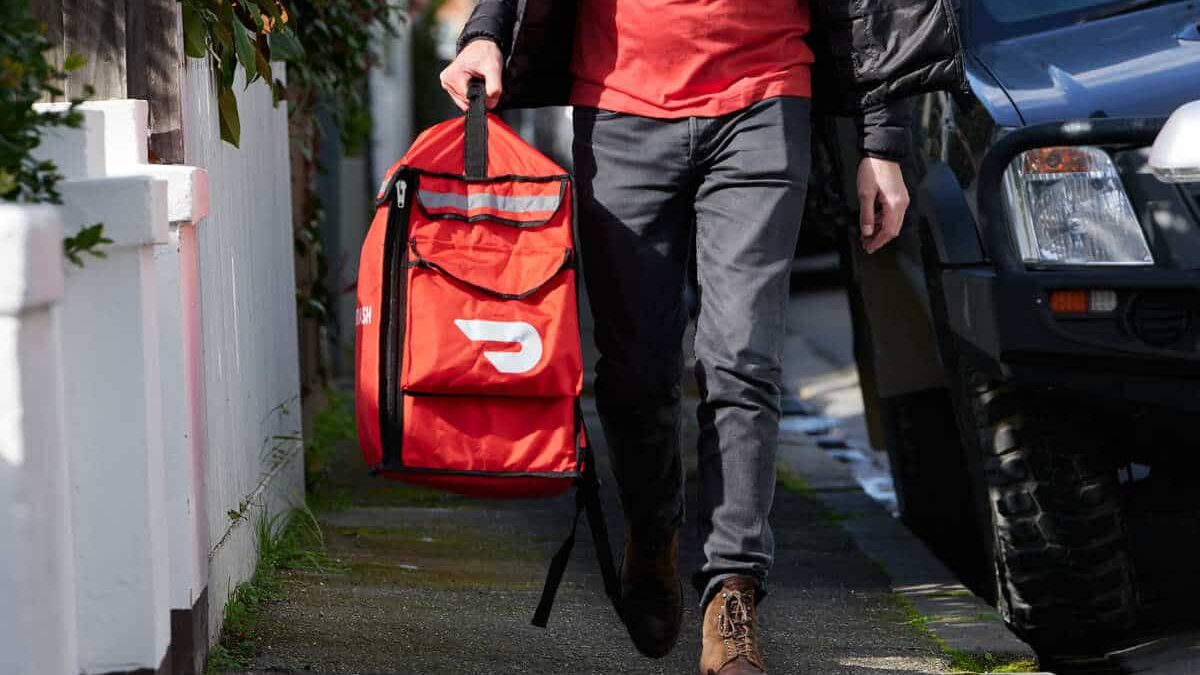 SafeWork NSW reminds food delivery riders that failing to follow the new safety laws that start today could result in costly consequences.
As of January 1, 2023, it is required by law for riders to wear the provided personal protective equipment, including a high visibility vest and food bag, and carry proof of training.
Any riders found not wearing their PPE after this date will face a fine of $144 for each offence.
In response to several fatalities among food delivery riders at the end of 2020, the New South Wales (NSW) government established a task force to address the issue. The task force launched an education and compliance program in Sydney and announced new laws that apply to all food delivery platforms. These measures aim to improve safety for food delivery riders in NSW.
According to the new regulation, all food delivery platforms:
Will be required to provide riders with induction training before allowing them to work for their platform.
Provide each rider with a training record verifying that they have completed induction training.
Must maintain records of the provision of high-visibility personal protective equipment (PPE) and training records for delivery riders.
All riders:
Will be legally required to use or wear the PPE that has been provided to them while delivering food or drink.
Must produce their training record if requested by a SafeWork NSW Inspector or a New South Wales (NSW) police officer.
Penalties and fines will apply to platforms and riders who need to show that they have met these requirements.
High injury rate
According to a recent study, the number of food delivery cyclists being injured is much higher than official reports suggest. The study used hospital records to try to determine the true extent of delivery-related cycling injuries among gig economy workers. (Full report here)
SafeWork NSW reported 37 pedal cycling injuries associated with commercial delivery in the state in 2019-2020, but a pilot study by researchers at Macquarie University and St Vincent's Hospital Sydney found at least 43 cycling-related injuries in just one hospital emergency department in Sydney over a similar period.
According to the workplace safety regulator in New South Wales (NSW), UberEats reported 71 severe incidents and three deaths in Sydney involving delivery riders in 2020.
The state also pointed out the risks that companies pose to riders who are on student visas.
The regulator noted that many food delivery riders who use motorcycles in the city are on international student visas and need to receive adequate instruction, information, and training. This lack of proper training and support can increase the risks and dangers faced by these riders.
A recent Deloitte study for Uber Eats found that one-third of consumers surveyed in the Asia Pacific region use a restaurant or meal delivery service, with 7 per cent of consumers using delivery once a week.
Acting Head of SafeWork John Tansey said the NSW Government continues to liaise with industry and riders on the changes, which include new requirements to ensure all riders are provided with high visibility personal protective equipment (PPE), receive comprehensive training, and are competent to do the work.
"SafeWork Inspectors have already issued warnings to a number of riders who were not wearing their supplied high visibility vests when delivering food," Mr Tansey said
"We made a major step to improve safety for riders on 1 July this year, when it became law for food delivery booking providers to supply their riders with PPE.
No rush deliveries
Additionally, in February 2021, the Food Delivery Rider Taskforce in New South Wales (NSW) encouraged food delivery apps to base delivery time targets on average speeds and traffic conditions.
The task force urged these companies to avoid setting unrealistic delivery times and to ensure that the apps used by riders are safe to use while driving. This recommendation was made in an effort to improve the safety of food delivery riders in the state.
"These reforms are about keeping riders safer on our roads," Mr Tansey said.
"We now have the strongest safety environment for food delivery platforms and riders anywhere in the world and will continue to work with industry to ensure a culture where people and safety come first."
For further information, visit the SafeWork NSW food delivery industry page here.
Keep up to date with our stories on LinkedIn, Twitter, Facebook and Instagram