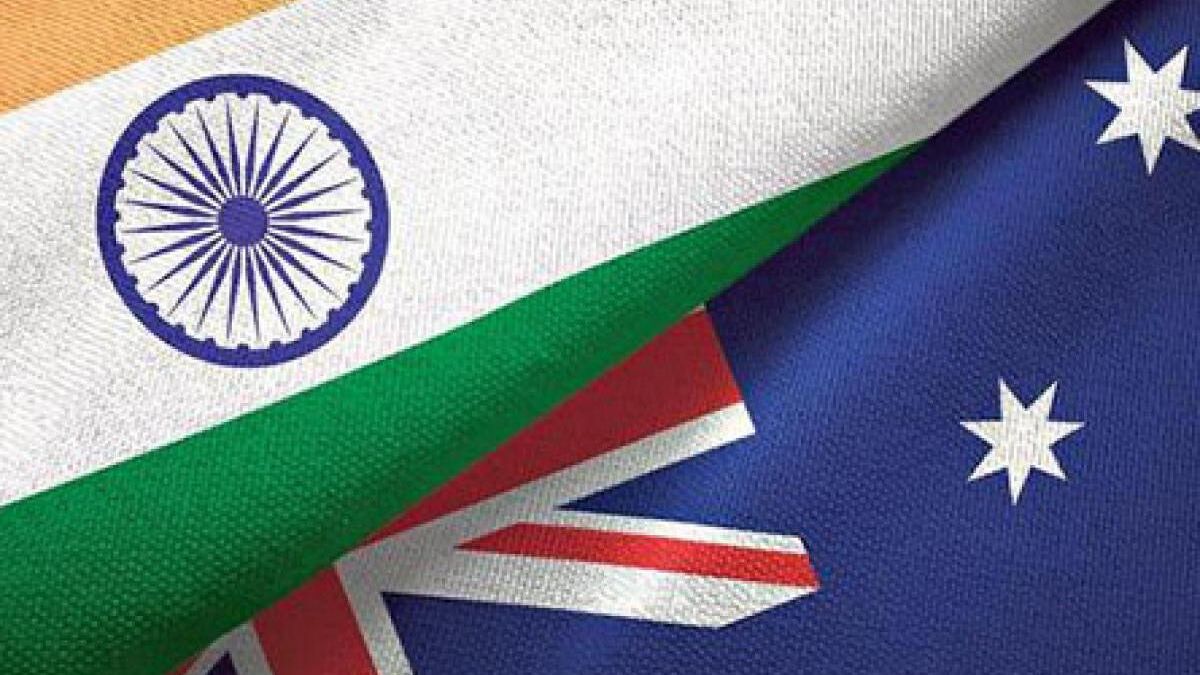 Several potential free trade agreements have been discussed or negotiated in the past between Australia and India.
This time, the federal government claims that the "ground-breaking" agreement will save Australian exporters around $2 billion in tariffs per year.
The trade agreement between India and Australia was signed on April 2, but it was not until November 29 that the two countries completed all necessary formalities and ratified the agreement through their respective legislatures. The documents were then exchanged, marking the official implementation of the agreement.
Australia and India have signed a free trade agreement that aims to eliminate tariffs on 85 per cent of Australian goods exported to India. The items include Australian lamb, wool, cotton, oats, critical minerals, and cosmetics.
Tariffs on a further five per cent of goods will be tapered down to zero over the next six years.
The Federation of Indian Export Organisations (FIEO) is an organization that promotes and supports the export of goods and services from India. The organization's vice-president, Khalid Khan, has stated that the Australia-India Free Trade Agreement, which came into effect on December 29th, will provide significant opportunities for Indian exporters.
Under the terms of the agreement, Australia has been offering zero-duty access to India for almost 96.4 per cent of exports (by value) from the start of the agreement.
This covers many products that previously attracted customs duties of 4-5 per cent in Australia. In the 2021-2022 fiscal year, India's goods exports to Australia were valued at $8.3 billion, while imports from Australia were valued at $16.75 billion.
The India-Australia FTA is intended to provide new opportunities for businesses in both countries by reducing barriers to trade and increasing economic cooperation. It is also expected to lead to increased competition and potentially lower consumer prices.
In general, free trade agreements are intended to reduce barriers to trade and increase economic cooperation between countries.
This can be achieved through various means, including eliminating or reducing tariffs (taxes on imported goods), removing non-tariff barriers (such as quotas or other trade restrictions), and improving the business environment for companies operating in the countries involved.
For businesses, a free trade agreement with India could potentially provide new opportunities for export and expansion into the Indian market. It could also make it easier for businesses to source goods and materials from India, potentially reducing costs and increasing competitiveness.
A welcome move
The Independent Tertiary Education Council Australia (ITECA) is the peak body representing independent skills training and higher education providers.
ITECA looks forward to the opportunities that the IA-ECTA presents for its members in the skills training and higher education sectors.
"There are strong economic and societal benefits for Australia through improved access to the adult Indian education sector, and ITECA members look forward to developing the collaborative relationships in India to bring these to fruition," said Troy Williams, ITECA Chief Executive.
Data in the 2022 ITECA State Of The Sector Report highlights the importance of the Indian education market to the Australian independent tertiary education sector.
India is currently the largest source of enrolments for independent skills training providers, with 70,616 student enrolments (99.2% of total Indian skills training student enrolments), according to data in the 2022 ITECA State Of The Sector Report.
Similarly, for independent higher education providers, India is currently the largest single source of enrolments, with 18,121 student enrolments (32.0% of total Indian higher education student enrolments) according to data in the 2022 ITECA State Of The Sector Report.
"ITECA looks forward to working with both the Australian and Indian Governments to ensure that the benefits of IA-ECTA deliver the outcomes for both Indian students and Australian independent tertiary education providers," Mr Williams said
Reflecting on IA-ECTA, Mr Williams said it was one of many important initiatives to help Australia's international education sector recover from the Covid-19 pandemic.
"Some providers continue to do it tough, and student visa processing issues continue. We're hopeful that IA-ECTA will help in the rebuilding phase and leverage Australia's world-class education system, our liveable cities, multicultural society and student protection mechanisms," Mr Williams said.
ALSO READ: A decade in the making: India-Australia aims to double bilateral trade
Keep up to date with our stories on LinkedIn, Twitter, Facebook and Instagram.