For today's consumer with even the best of intentions, it can be daunting to evaluate how sustainable their choices really are. What are the unintended consequences of their recent spends? How environmentally friendly is their super fund? Is their bank lending to fossil fuel companies?
This dilemma is only made more complicated by corporate greenwashing, when companies purport to be environmentally conscious for marketing purposes without tangible actions to back it up.
A Sydney-based start-up, however, is cutting through the fat by providing a consolidated view of users' finances to empower them towards smart, sustainable choices.
"I suppose we're creating a bit of a new category that doesn't really exist in the market," observed Anil Sagaram, founder and CEO of Acacia Money.
"You've got climate tech companies that are really focused on driving climate and environmental outcomes. Then you've got fintech companies that are helping people manage their money. Acacia's really bridging the two."
Funded by a mix of staff, angel investors and working partners, including an investment from Impact Ventures as part of EnergyLab's 2022 Climate Solutions Accelerator, the platform is making it easy and rewarding for consumers to turn the dial on climate change.
"There's growing awareness of how interconnected our world is and what we're trying to do with Acacia is empower people to have an impact on the future through the choices they make. It's quite exciting in terms of both the role of technology and the awareness," Anil added.
Expanding the scope of financial services
As a business leader with over two decades of experience developing financial platforms, including the Panorama wealth platform for BT Financial Group, part of Westpac, Anil witnessed firsthand how "the financial system could either make or break the climate transition."
"Superannuation and banking choices can actually drive the bulk of your environmental impact. Consumers could drive up to some say 70 per cent, but certainly north of a 50 per cent, reduction through the choices they make and that's a huge number," he said.
This knowledge, combined with a strong connection to nature from growing up in the far north of Western Australia, ultimately drove him towards creating something with a positive impact. In 2020, he stepped away from the corporate world to launch Acacia Money, alongside technology leader and solutions architect Chris Markey.
Anil added, "For the first 18 months or so, we were focused on getting the core operating system and foundation in place. We've had the Acacia app up and running over the last 12 months, testing it with users. We're making sure we've got a solution that really delivers the desired outcome."
Through Acacia's open architecture platform, a user's various accounts like their super, investments, even energy providers, are brought together to paint a comprehensive view of their individual carbon impact. Their accounts performance is measured against competition by Acacia's analytics engineers through transparent data systems, leaning on independent research, industry averages, and other ESG assessments to cut through the greenwashing.
If there are better financially and environmentally friendly alternatives, users are provided with tools to make an easy switch. They're also able to access financial advice partners to ensure they're building wealth while making meaningful changes.
In another 'green' move, Acacia also pledges to plant a tree every time users make a more sustainable switch, partnering with Greenfleet for their first Green Rewards initiative.
ALSO READ: Founder Friday with Jacinta Timmins: the secrets of launching a sustainable apparel brand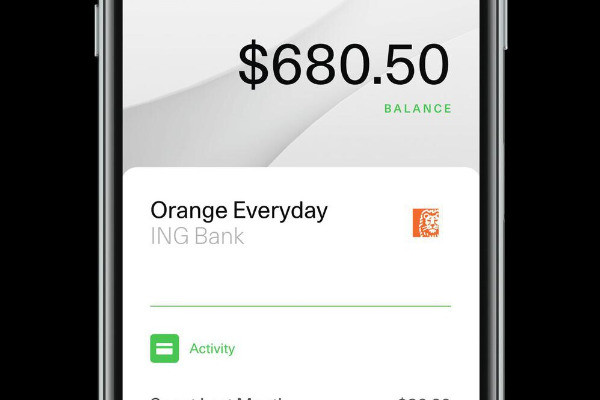 Not just for younger consumers
One wouldn't be remiss to assume Acacia's model might largely appeal to younger demographics. Just last year, millennials (ages 23 to 32) lead the pack in a PwC survey of generational differences in eco-friendly consumerism.
However, Anil notes, Acacia's users come from across the age spectrum.
"We often think of climate engagement as the 'millennial mindset' but it's increasingly become a broad phenomenon. Look at the floods, the bush fires […] There's growing engagement with environmental issues," he explained.
"We're really noticing success with people comfortable with digital tools. If you think about digitization, you think of Netflix, Uber, Airbnb – all these platforms using data to provide insights you need while removing friction from the end-to-end process. Ultimately, that's what Acacia is designed to do."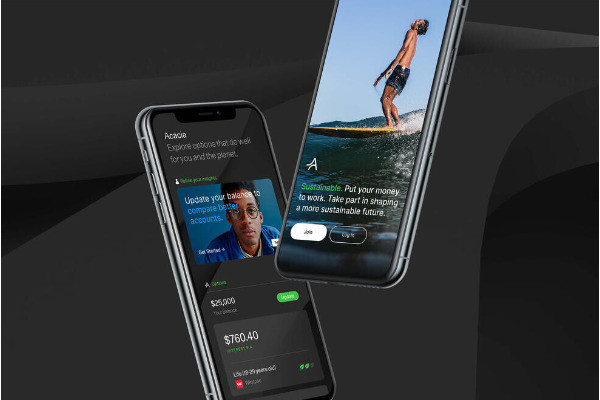 Tips for aspiring entrepreneurs
With Commonwealth Bank of Australia, Morgan Stanley, and GBST among the other impressive names on his resume, Anil certainly has some business advice to spare. The most important, perhaps, is the importance of building connections.
"Since I spent my career in large banks and large corporations, before moving into the startup community, I think the number one lesson is the power of network and the power of your connections. You don't need to have all the answers. It's about surrounding yourself with people and partners that can help you achieve your goals," he said.
"We've found a lot of great partners that have allowed us to build the platform out, rather than trying to solve everything ourselves. And I think that's probably a big distinction in leaving a corporation where it's all about what's in the building to a start-up where it's all about the network out in the world.
"So I encourage people just to connect and have those conversations and learn through them. See how you can solve things collectively rather than individually."
Keep up to date with our stories on LinkedIn, Twitter, Facebook and Instagram.
ALSO READ: Founder Friday with Paul Tory: creating smarter ordering solutions for the hospitality industry