As India celebrates its 75 years of independence, many world leaders, including the prime minister of Australia, conveyed congratulations to Indians living in Australia and other countries.
Many academics and think tanks believe that India represents the best possibility for the Western democracies looking to counter China as a strategic partner and market. Whatever the reality on the ground, the possibility of a secular democracy with a sizable population, aspirational English speakers, and a thriving economy has long been a glimmer. Australia has contributed significantly to the alliance's expansion.
India and Australia have a solid and purposeful bilateral relationship. The scope of Australia's relationship with India has grown in tandem with India's rapid economic and strategic growth, supported by trade and investment.
According to government data, India was Australia's seventh-largest trading partner in 2020, with two-way trade valued at $24.3 billion and the sixth-largest goods and services export market, valued at $16.9 billion.
Interestingly, Education is Australia's largest service export to India, valued at $6 billion and accounting for around 88 per cent of the total in 2020. At the end of 2020, Indian students in Australia numbered 115,137.
A modernising economy
The post-independence economy of India (1947–1991) was notable for its planned development, heavy regulation, and protectionism. India started a phase of economic liberalisation in 1991 that aided in its transition to a market-based economy.
The Indian economy grew at an average yearly rate of over 7 per cent for a decade starting in the late 1990s. India's GDP increased seven times since 2000 to reach USD3 trillion. Since the 1990s, tens of millions of Indians have been lifted out of poverty. The nation's economic progress is still uneven, though.
Notably, India's independence marked a turning point in its economic history. The Indian economy, which is currently the sixth-largest by market exchange rates, was valued at $3.04 trillion in 2021, according to the International Monetary Fund (IMF). India's economy is also among the fastest-growing in the world, with average annual GDP growth of 5.8 per cent during the past 20 years.
A decade in the making
The inaugural Australia-India Virtual Leaders' Summit took place on June 4, 2020, with Prime Minister Scott Morrison and the Honorable Prime Minister of India, Narendra Modi, attending. The 2009 bilateral Strategic Partnership between the two Prime Ministers was upgraded to a Comprehensive Strategic Partnership at this meeting (CSP).
The Australia-India Chamber of Commerce (AICC) held several activities across Australia in February 2022 to commemorate the 75th anniversary of India's independence, Australia Day, and Indian Republic Day.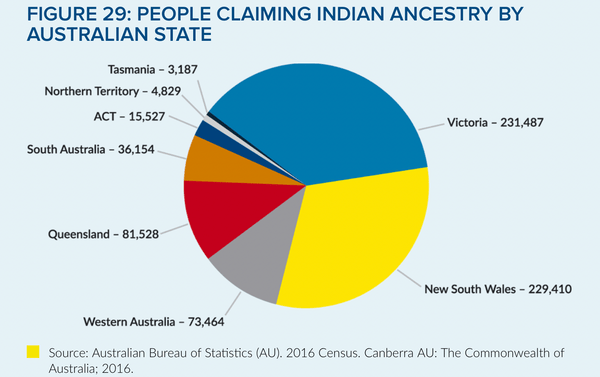 Then, in April, India and Australia agreed to a transitional free trade deal, which will increase bilateral commerce to $50 billion in five years while lowering restrictions on the movement of people and tariffs on various Australian goods. The Economic Co-operation and Trade Agreement (ECTA) was signed by Scott Morrison, the prime minister of Australia, and Narendra Modi, the prime minister of India.
More than 6,000 Indian industries will be given duty-free access, including those producing textiles, leather, furniture, jewellery, and machinery. The Australian government is working to diversify export markets and lessen Australia's reliance on China, its top trading partner. Both have participated in several diplomatic confrontations that have led to Beijing banning particular Australian goods.
The deal with India lowers taxes on more than 85 per cent of Australian commodities sent to India, worth $12.6 billion. Over 10 years, that percentage will increase to over 91 per cent, worth $13.4 billion. The deal would offer huge prospects for trade diversification for Australian producers and service providers exporting to India, according to Prime Minister Scott Morrison.
The Australian Government has also started the Australia India Commercial Exchange (AIBX) programme to encourage more business collaborations between Australia and India. From industry-specific insights to advice on conducting business with India and breaking into India's online retail market, AIBX offers various services to assist Australian businesses in entering and establishing in India.
Further information can be found on the Austrade website.
India-Australia ECTA
In a recent interview, India's Union Commerce and Industry Minister Piyush Goyal said that the Economic Cooperation and Trade Agreement (ECTA) between India and Australia would create roughly 10 lakh employment over the following four to five years.
The recently concluded trade agreement with Australia is anticipated to increase bilateral trade from USD 27 billion to USD 45-50 billion over the next five years. The government of India anticipates creating one million jobs in that time. The India-Australia Economic Cooperation and Trade Agreement (ECTA) was signed on April 2 by both nations.
ECTA is the first trade agreement of India with a developed country after more than a decade and provides an institutional mechanism to improve trade between the two countries.
Meet the new generation of India's diaspora
The Australian Indian diaspora should be utilised and utilised as a national economic asset. The Indian government makes a significant effort to engage this diaspora. This also applies to the Australian Government.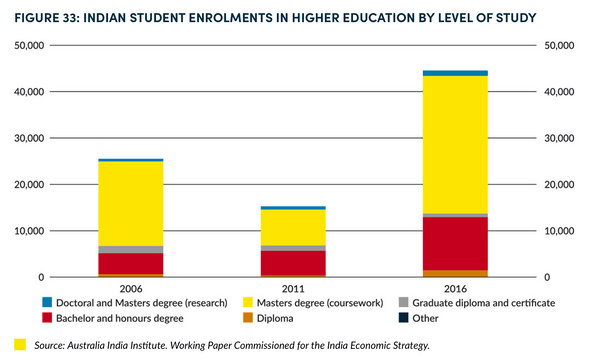 The future productivity and resiliency of the Australian business sector will be improved by leveraging the entrepreneurial spirit of this rapidly expanding group, notably its willingness to experiment and take risks, as well as its familiarity with the Indian market. Between 2006 and 2016, there was a sharp rise in migration from India to Australia, more than doubling the population of Indian descent.
The professional Indian diaspora in Australia has not yet attained the same level of influence in higher echelons of state and federal politics, academia, and business as the diasporas in the United States, United Kingdom, Canada, and Singapore. Their presence in important economic sectors and the creation of vibrant business groups have especially contributed to the development of trust and understanding needed to increase trade and investment with India.
They establish links with state governments and industry organisations and offer insights into India's corporate practices, cultural landscape, and linguistic variety. They advocate for more regular visits, delegations, and conferences between government and business, and they press their governments for stronger commercial and political ties with India. Additionally, their varied perspectives support the adoption of new procedures and technology.
Investing in India-Australia Collaboration
The Indian diaspora in Australia exhibits the same spirit of entrepreneurship that is seen everywhere. Businesses owned by Australians born in India increased by 72 per cent between 2006 and 2011, compared to a 40 per cent increase for those born in China. Additionally, the transport, postal, and warehousing sector saw the greatest increase in Indian diaspora entrepreneurship between 2006 and 2016.
Like Chinese students, Indian students make up 15 per cent of the second-largest international cohort at Australian universities (34 per cent). Since 2014, there has been a sharp increase in the number of Indian international students enrolling in postgraduate programmes in Australian universities.
But among Indian students, master's by coursework is by far the most popular option (70 per cent), followed by bachelor's degrees (22per cent), and it has been expanding quickly since 2014. In Australia, only 2per cent of Indian students seek PhD degrees.
India was one of the top three nations from which Australian academics were recruited between 1993 and 2013 (the other two being the United Kingdom and China). International students made up 30 per cent of all postgraduate researchers in 2014; this percentage was higher in the STEM fields of engineering (54.2 per cent), information technology (51.5 per cent), agriculture and environment (45.6 per cent), and natural and physical sciences (45.7 per cent). (36 per cent).
The India-Australia ECTA agreement has unquestionably offered a kind of road map for a successful engagement with India in the current international environment, and its relevance must be evaluated in that context.
More of these conversations may take place, and it remains to be seen how effectively the two countries' relations will develop in light of their shared potential and principles.
More here.
More on India's diaspora.
Keep up to date with our stories on LinkedIn, Twitter, Facebook and Instagram.