Sam Bridgewater and Maia Royal founded The Pure Food Co in 2014 after witnessing his stepfather, Mark, struggle with food and nutrition while battling a major illness at an aged care facility.
Sam felt that there had to be a better way to provide appropriate food for seniors or those suffering illnesses that combined taste and nutrition. He undertook extensive research and development to innovate a solution that combined higher levels of essential nutrients into beautiful meals and other snacks.
And so Sam and his colleague were inspired to create a meal system that provided not only optimal nutrition but also good flavour and diversity to encourage seniors to continue eating enough volume. So at 28 years old, the team set out to solve that issue; that's how The Pure Food Co was born in 2014 — an innovative food system tailored to the nutritional needs of seniors. Following significant growth and recognition within the NZ market, The Pure Food Co has launched in Australia, partnering with several sizeable aged care groups.
The Pure Food Co offers pre-shaped food products presented in an engaging way to provide visually appealing, extremely nutritional pureed foods. Their product line also includes purees, designed for simple swallowing and created with the best local ingredients, all with protein as a vital component to help seniors with muscle maintenance and repair.
"Coming from backgrounds in banking and management consulting, it's safe to say that my co-founder and I have had plenty of learnings – some the hard way! Food production and the complexities of this were very new territory for us, and ensuring that the food solution we were offering not only addressed the nutrition and taste problems we'd identified but was also economically sustainable for our customers was a key challenge we had to face from the outset.
"Our solution not only had to compete with tight food budgets but deliver value well beyond this to get into networks and stay long term. Equally, we were doing very new territory from a market perspective. Fortifying foods the way we do wasn't a 'thing' at the time, so we took a gamble, and it paid off; this was a critical turning point for us in creating true innovation.
The early days
"Initially, our approach focused on the healthcare space, and we are now partnered with almost all of New Zealand's public hospitals. More recently, we've seen massive growth in the aged care sector, aligning with our mission to nourish the world's seniors.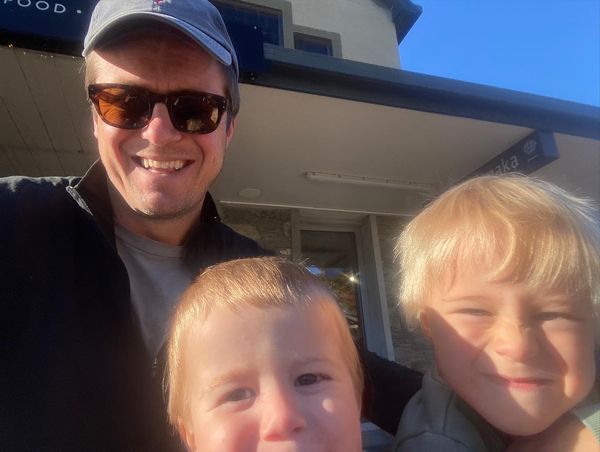 "After starting production within a food innovation incubator in 2017, we built our production plant in Mt Wellington, which provided the scale we needed to fuel rapid growth. We entered the Australian market in 2019 and, despite the challenges of a pandemic soon after, have seen a significant impact with the business quintupling over the past year.
"At present, we deliver around 3 million food experiences annually across these two markets, and we're proud to be a multi-award-winning company with multi-award-winning innovations, most notably three-time category-winner of The New Zealand Food Awards including Supreme Winner in 2019, as well as The Deloitte Fast 50.
Sam notes that gathering insight from important stakeholders was a vital technique for them from the start.
"Engagement with Dietitians, Speech Pathologists, Operators (healthcare and elderly care), and, of course, the people who would consume our meals was critical during the research and product development phases. Because we invested heavily in researching with our relevant audience, we came to market with a product that delivered on the value propositions they wanted and needed, as well as the elements they didn't know they needed but now love!
Conducting product assessment: Knowing what the customer wants
Sam insists that getting the product right has, without a doubt, been essential to their marketing strategy.
"If those foundations aren't in place, there's no opportunity to grow when customers need to see a positive outcome to justify the investment. As a result, the organic referral has been the biggest driver of growth for us since the beginning—kitchens and clinical teams that use the product move around providers and bring us with them.
"We've constantly agitated for awareness and representation of the nutritional needs of seniors and, in recent years, haven't been afraid to call out the problem. Recently, we've been looking closely at our social media approach as another avenue to drive customer leads, with LinkedIn being one of our priority channels.
"We see this route as a great way to engage with not only operators that could directly become customers but also to increase overall consideration of the issue of senior nutrition. For example, we've recently launched a campaign on our social media channels aligning with notable Australian athletes to highlight the similarities in nutrition requirements between athletes and seniors and to tap into these athletes' audiences to raise consideration of ageing nutrition amongst younger generations.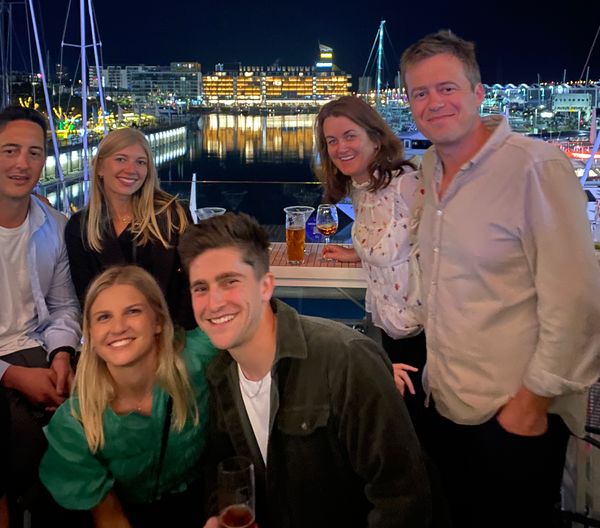 "We conducted some research alongside the campaign, which found that despite health and wellness being a huge priority for the everyday Australian, very few had considered how this could look in later life, and changing this is a theme we'll be looking at across the board when it comes to our marketing."
When it comes to learning, Sam says that he has been caught in the trap of trying to do too much at one time in the past, which resulted in them getting laser-focused on key strategic priorities to grow the offering and the customer base in a way that's aligned with their overarching mission.
"We still consider the day-to-day signing of a new customer or network as a significant moment; it's a huge responsibility to implement a food system for residents and businesses and something that we don't take lightly.
"From our own first-hand experiences, we know just how important doing this the right way is for these residents and their families, so we never underestimate the task at hand."
Successfully launching into a new market
"The Pure Food Co was inspired by a problem we identified on a personal and societal level. Put simply, no solution provides seniors with tasty, easy to eat and adequately nutritious foods while meeting the tight budgets of the public health system. Hailing from New Zealand, our focus naturally started there and saw us grow to a scale where we are implemented across nearly every public hospital and 100% of sizeable aged care networks.
"However, the challenge is global, so in 2019 we began to launch into the Australian market. Throw a global pandemic in the mix, and you'll see why it's only now, in 2022, that we're ready to talk about successfully launching into this market.
"The Australian aged care sector is complex and highly scrutinised. With 50% of people entering senior care classified as malnourished in this country, it's also an industry needing help. We saw an opportunity to meet the need that we had answered in New Zealand in this new market."
Lead with product
Sam says his answer to anyone starting a business is to keep the product as the team's primary focus, the advice we have held to when launching into this new market.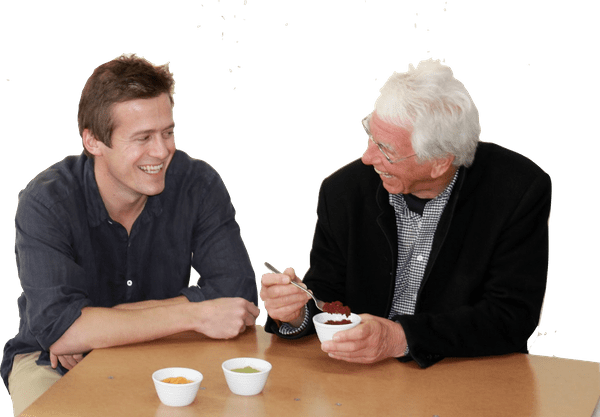 "We needed to prove not only the efficacy of our product but also the affordability (working to tight budgets where many aged care facilities are required to feed their residents on around $12 a day, and often less) and practicality of our offering. In an industry already struggling to retain sufficient staffing, we need to provide a solution that makes carers' lives easier, not harder.
"The most important part of any product?"
"Ensuring it can get into the hands of those who need it. Key learning through the pandemic and beyond has been to ensure that we were clear, careful, and on the borderline of conservative regarding our supply chain to ensure product availability at all times. The trust operators place in us to implement their food systems is immense, and once this trust is broken, it would be extremely challenging to rebuild – regardless of the business you're building."
"An organic referral is a huge driver of business growth and for many businesses looking to expand," Sam continues.
"Investing in a dedicated Country Manager that can engage directly with potential and current customers was crucial when it came to growing our presence in this new market, supported by ab diverse and highly skilled team focused on continuous improvement.
"Remaining nimble and evolving how you communicate your business's offering can make all the difference when changes to the macro environment arise. It's no surprise that the pandemic has devastated the aged care sector and the priorities these already stretched teams are juggling. In our case, we saw that health was more important than ever across the board, and people considered the role diet plays in their wellbeing.
"However, labour shortages meant our potential customers would not consider solutions that were difficult to implement. Communicating the benefit of our pre-packaged solution became an important message with the skills shortage in mind. When testing the waters in a new market, finding new and different ways to engage with your audience is vital.
"While our core focus is aged care and hospital environments, speaking to a secondary market of those with loved ones in such facilities and pushing them to advocate for the seniors in their life is proving fruitful.
"We recently launched a campaign across our social channels that focus on heroing the #grandfluencer in your life (the significant senior that's made a difference for you); it's a step in the right direction of getting these younger audience groups to consider the conversation of senior nutrition., and start to understand the realities of senior nutrition.
"Overall, whether launching into a new market or driving growth in an existing territory, being able to measure success, improve conversion, and reduce any risk associated with implementing your product are crucial in driving success. There may not always be a pandemic creating challenges for your global expansion, but there's sure to be a curveball around the corner, so prepare accordingly."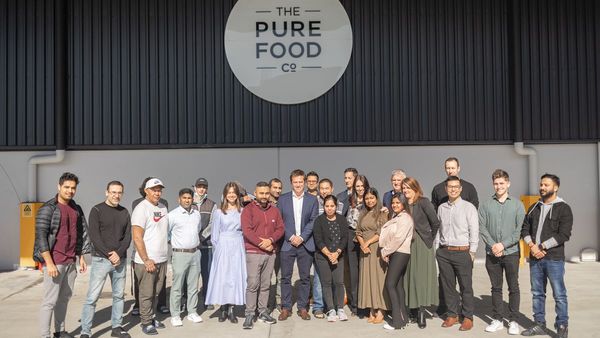 More on The Pure Foods co here.
Keep up to date with our stories on LinkedIn, Twitter, Facebook and Instagram.