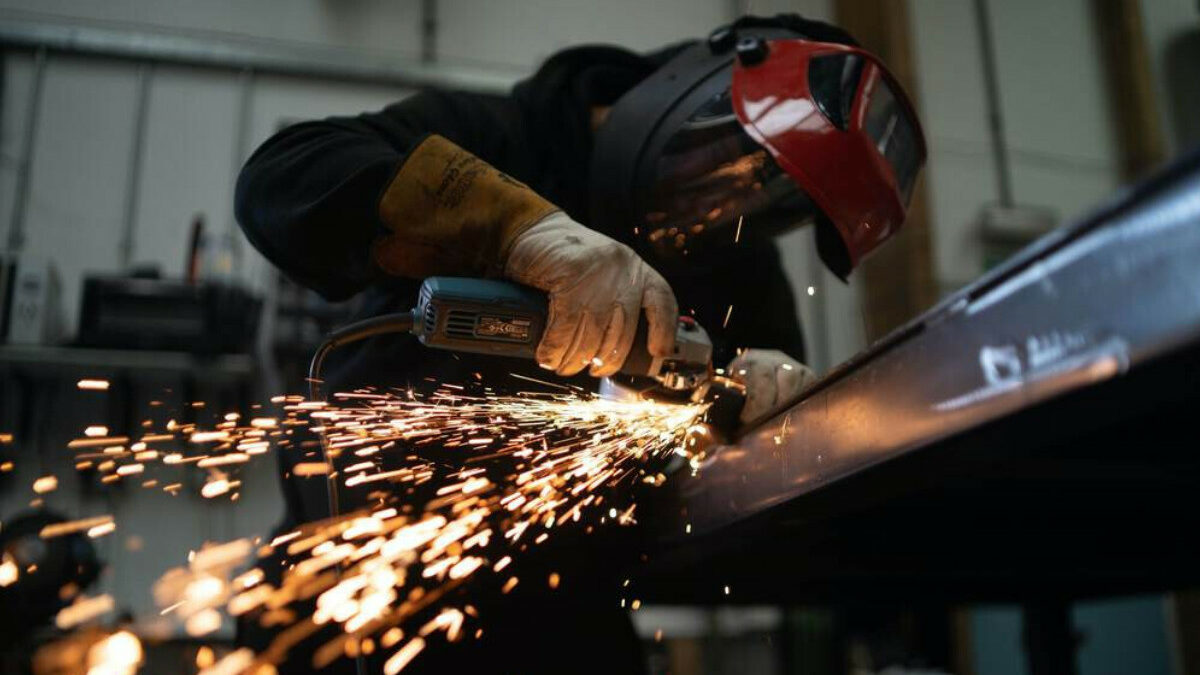 The rising prices of raw materials, increasing wage costs, escalating energy tariffs and supply chain disruptions are all putting pressure on manufacturing profit margins.
But how can manufacturers reduce the pressure on their margins without significantly raising prices?
There is no doubt that inflation is on the rise globally, and according to the Organisation for Economic Co-operation and Development (OECD), the monthly Consumer Price Index showed that year-on-year inflation in the OECD rose to 9.6 per cent in May, compared with 9.2 per cent in April, largely driven by food and energy prices. Meanwhile, energy price inflation jumped to 35.4 per cent year-on-year in May, up from 32.9 per cent in April.
Compounding these cost challenges are the rising labour wages and serious skills shortages. With many cost control and operational hurdles on the horizon, how can manufacturers improve productivity and efficiency as they navigate workforce challenges and control hidden costs?
Focus on high-impact areas
So how can businesses limit their exposure to hidden costs? To start, they should focus on a few key operational processes, including planning, procurement, inventory control, quality and compliance and governance, and traceability. These are all areas where hidden costs can negatively affect the bottom line. Consideration is also the hidden costs of the brand reputation should there be the need for a recall.
That said, it's unlikely that a business can completely revamp all its processes to reduce or eliminate hidden costs altogether, so the best approach is to apply the 60/40 rule to identify and focus on improving high-impact areas in the business.
It is also important to remember that an impactful strategy is a marathon, not a sprint. It is best to start with one of two key initiatives, get those in place and work efficiently first to gain some "wins". From there, they can build on that momentum to affect positive change in areas of the business that will have the biggest impact on their margins.
Improving supply chains and inventory management to reduce waste
Every single factory has the ongoing challenge of inventory management to deal with. Getting control over inventory optimisation will mean that there is no overproduction, resulting in too much stock and an excess amount tied up in working capital. Factories need to ensure they have proper triggers in place to optimise their inventory fully.
One way of overcoming the waste reduction challenge is to manage obsolete stock by reducing write-offs as new products are developed, and new stock is available for distribution. Controlling and reducing obsolete products and raw materials will minimise the impact of not having enough raw materials to manufacture new products. By utilising demand and manufacturing forecasting, factories can ensure this process is more streamlined.
Avoiding staff shortages during busy periods with high consumer demand means factories need to ensure that labour scheduling is done accurately to ensure that demand forecasting is optimised. Labour scheduling needs to ensure a balance between having too many people on the shopfloor with no work for them and the challenge of finding new labour with the necessary digital skillset.
Digitalisation is the key to achieving productivity gains
Investing in the ongoing development of employees is one way to drive productivity, but digitalisation is equally beneficial as this will help manufacturers improve internal and external operational efficiencies. To ensure collaboration and success from the start, implementing a digital strategy requires buy-in across the business, from the C-level management to the factory floor staff and all the support and admin staff in between.
An Enterprise Resource Planning (ERP) system can have multiple benefits to help with overall business performance management for any organisation by providing intelligence, visibility, analytics and efficiency across every aspect of their manufacturing business. Broadly speaking, ERP refers to the automation and integration of core business to help them focus on effectiveness and simplified success.
An ERP system automates and integrates core business processes such as taking customer orders, scheduling operations and keeping inventory records and financial data. It will give a manufacturer one source of the truth and enable the digitalisation of their business.
The 2021 SYSPRO CFO Study revealed half of manufacturing CFOs had built strategies in response to ongoing disruptions by focusing on the investment in machinery, robotics, and technology automation and have aimed to improve internal efficiencies. However, only 27 per cent of businesses plan to increase external collaboration over the next 12 months.
While improving internal efficiencies is vital for any business, a lack of investment in external collaboration tools could have dire consequences for businesses in the long term.
Despite the challenges that remain for manufacturers and distributors, it is possible to manage productivity and operational efficiency if ERP is central to their operations. As the supply chain disruptions have taught us, operating reactively is not viable. Business models are evolving rapidly to maintain customer satisfaction while managing profit margins. Being equipped with accurate, real-time and actionable data will help reduce the pressure on profit margins.
Keep up to date with our stories on LinkedIn, Twitter, Facebook and Instagram.